Principal Investigator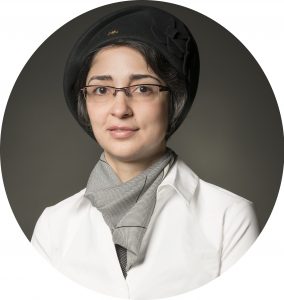 Neda Nategh, Ph.D. (short bio)
Assistant Professor, Electrical & Computer Engineering Department
Research Assistant Professor, Ophthalmology & Visual Sciences Department
Adjunct Assistant Professor, Biomedical Engineering Department
Affiliate Faculty, Neuroscience Program
Kelsey Clark, Ph.D. in Neuroscience
Amir Akbarian Aghdam, PhD in Electrical Engineering
Manish Roy, BS in Computer Engineering
MS candidate in Electrical and Computer Engineering
Brekka Weng, MS in Biomedical Engineering
PhD candidate in Biomedical Engineering
Tyler Davis, MD, PhD in Biomedical Engineering
Senior Lab Specialist/Lab Manager
Alumni
Caleb Thomson, Summer Research Intern, Biomedical Engineering (PhD Candidate, University of Utah)
Amir Akbarian, PhD in Electrical and Computer Engineering, Postdoc in Ophthalmology & Visual Sciences (Data Scientist, Exponent)
Niloufar Shahdoust, Research Assistant, Electrical and Computer Engineering (MS student, University of Utah)
Yasin Zamani, MS, Electrical and Computer Engineering (PhD Candidate, University of Utah)
Kaiser Niknam, Research Assistant (PhD Candidate, University of Utah)
MB Parsa, MS, Computer Science (Software Engineer, Neuralynx Inc.)
Open Positions
We are always looking for highly motivated graduate students, postdoc candidates, well-prepared, research-oriented undergraduates, and collaborators. Preferred areas of expertise may differ for different positions and will also depend on the ongoing projects in the lab, which include statistical signal/image/information processing, computational modeling, machine learning, and computational neuroscience. If you are interested in joining or working with our lab, please contact Dr. Nategh by email.
NOTE FOR GRADUATE STUDENTS:
Graduate students who are interested in working in our research group should first apply to one of the related graduate programs at the University of Utah (e.g. ECE, CS, Mathematics, Neuroscience, Bioengineering, etc.), and mention my name in their application. For more information about the application process and requirements please visit your target department's webpage. If you are already at the U, please send me an email to arrange a time to meet.